Kaj Thompson – Issues of Focus
Academics
Perhaps the most important issue that drove my decision to run for school board is prioritizing academic proficiency for all students in District 270. For more than a decade, the performance of Hopkins students in Minnesota Comprehensive Assessment (MCA) testing have been in decline, falling at a rate far greater than neighboring districts. While current board members have publicly stated that "MCA testing scores are a meaningless indicator of a school district quality," I believe it is important that we measure a district's ability to teach the basics of Math, Reading and Science – all important in building the foundation for a quality K-12 education. According to the Minnesota Report Card - Hopkins compiled by the Minnesota Department of Education, students within the Hopkins District have fallen far behind neighboring school districts in academic proficiency. As a member of the school board, I will advocate for resources directed at student learning.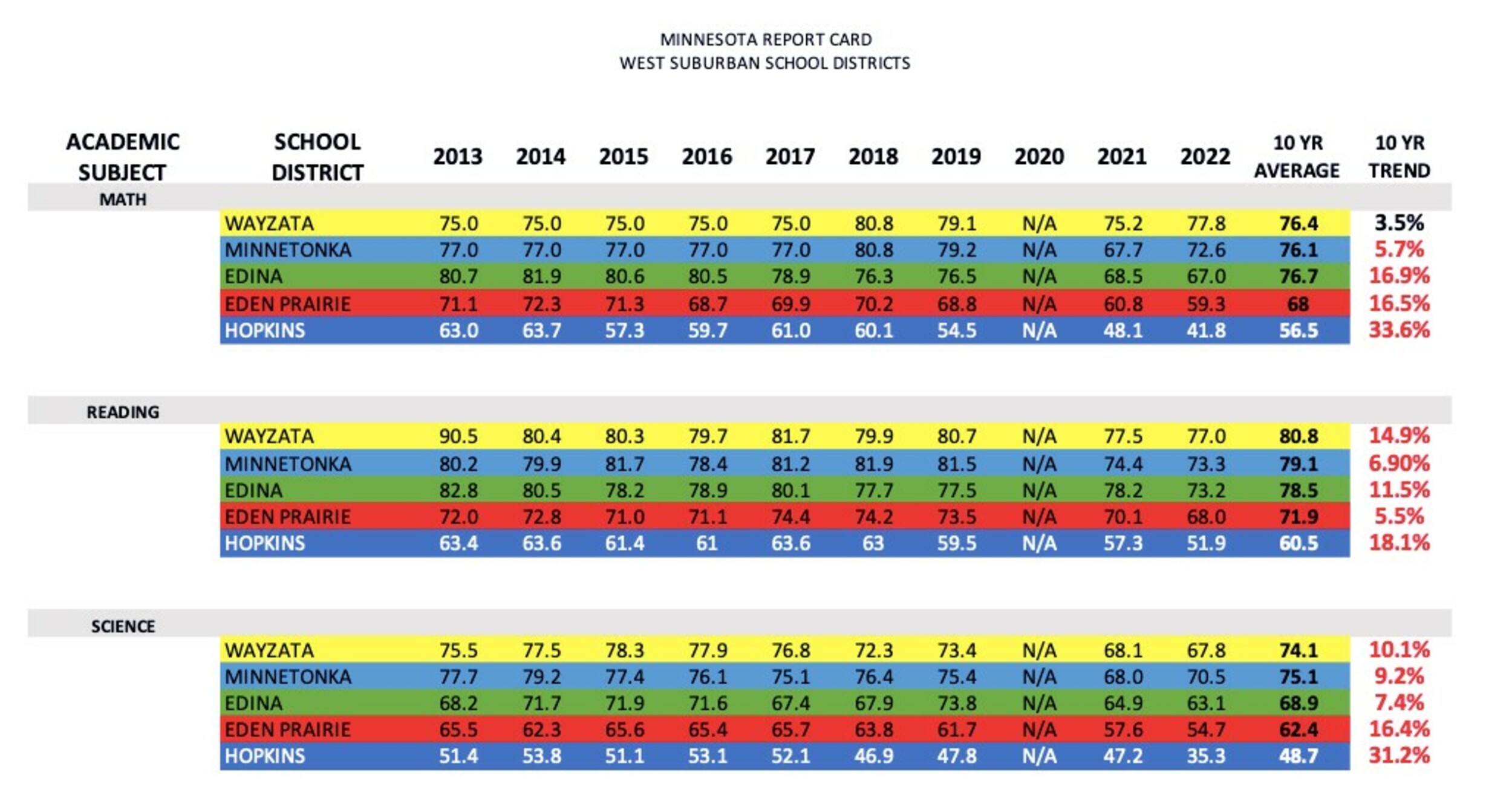 Budget
Budget shortfalls are now forcing reductions or cancellations of extracurricular activities (e.g. Music) and impacted the availability of before-and-after-school programs. Based on the information available to the public, per-pupil spending in District 270 has increased 41% the past 10 years ($11,172 in 2012 to $15,804 in 2022) while academic performance has declined over the same period (Math – 33%, Reading -18%, Science -31%). Much of the increased spending is for expansive growth in Administrators within the District. Furthermore, the Hopkins School District is losing millions of dollars in state funding due to students choosing to open enroll in neighboring districts. For the 2022-23 school year, over a thousand Hopkins students chose to enroll in the neighboring Minnetonka School District, citing academic opportunities as a primary reason for departing. Nearly $8 million in state funding followed these students to Minnetonka. As a member of the Hopkins School Board, one of my goals is to re-establish academic priorities that will reduce the outflow of our students and to retain state funding for programs in Hopkins.
For those wishing to access the full 2022-23 Open Enrollment Report, published by the Minnetonka School District, I have provided a link here. Minnetonka_Dist._276_Enrollment_Report_2022-23.pdf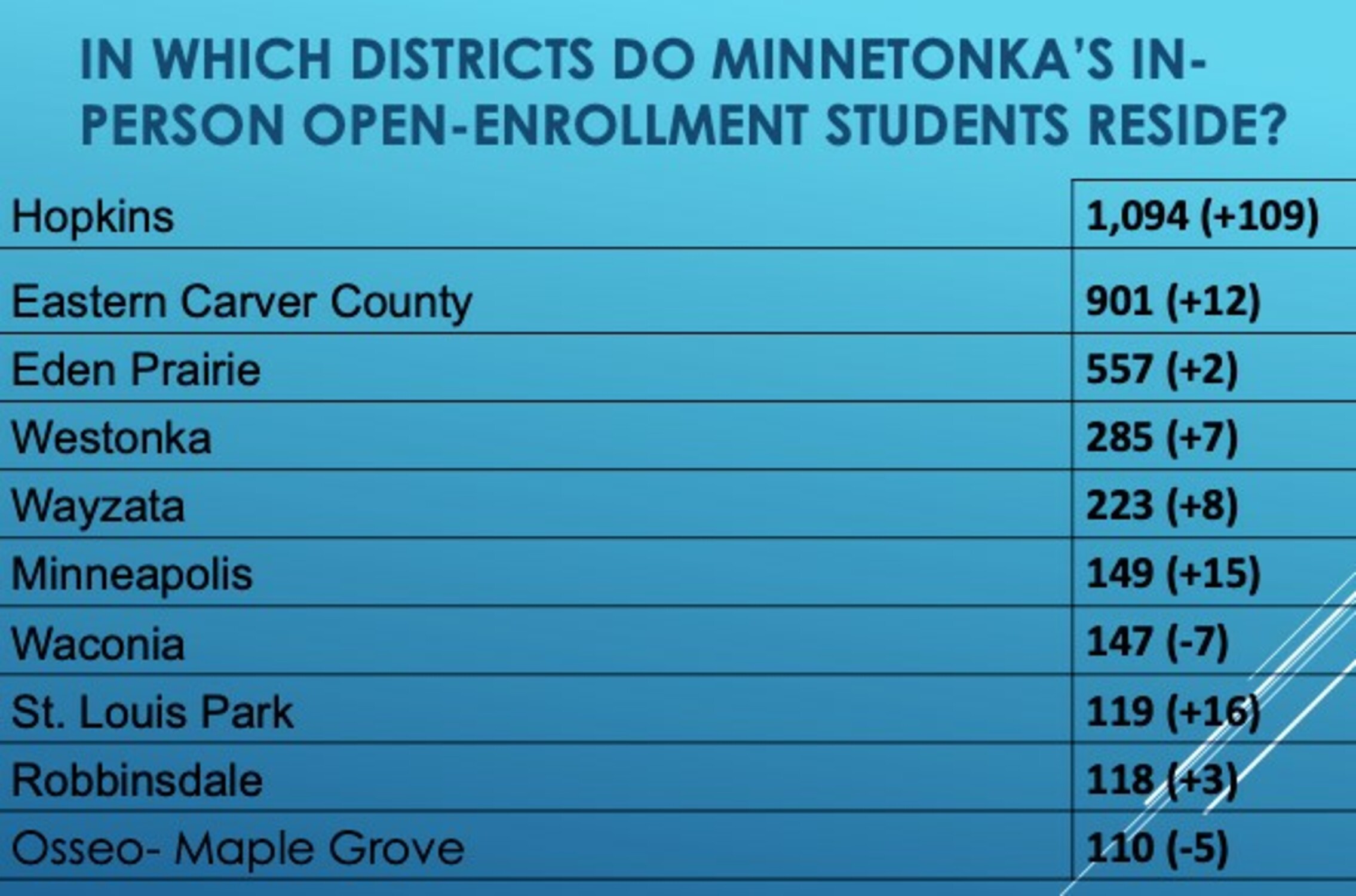 Additionally, we have to improve the situation with the before and after care program Kids & Co. As it stands today, the lottery system is confusing and woefully few spots are available to support working parents who need to utilize the program. We need to better understand why so few slots are available and address it.
Safety
We need to have an open and honest dialogue about the student safety within Hopkins schools. One of the elements of that dialogue needs to be around the use of School Resource Officers in the high school. The decision to terminate the contract with the Minnetonka Police Department seemed rushed and without open public discussion at the time. Due to recent events, it seems unknown if the Minnetonka PD would even be willing to staff an SRO.
I've been learning and hearing a lot on both sides of the issue and this is why a robust, public conversation needs to be had on the topic. Ultimately, a data-driven decision should be reached.